Longest maintenance-free service life
Fire-retardant, moisture and bacteria-resistant
Particulate-free, near zero VOC's, closed-cell structure
High-performance insulation for demanding processing environments
Fast tool-free installation
A single solution for chilled and hot applications
Fit to perform. Fit to last
The best high-quality, high-performance, long-lasting insulation solution
For demanding highly-controlled environments
Robust and durable
ODOUR-FREE,
NON-SHEDDING,
NON-TOXIC MATERIAL
NO VOCs
LOW LIFETIME COST OF OWNERSHIP
up to 10 year
refit intervals
Resists moisture and bacteria growth
Eliminating contamination
COMPACT PROFILE
Quick and easy installation
The safest choice — for products, people and profits
The best high-quality, high-performance, long-lasting insulation solution.
T-FIT® is the only genuine crosslinked PVDF foam insulation on the market.
The safest choice — for products, people and profits
Decide on T-FIT insulation and know you've chosen the safest solution. Not only does the T-FIT range combine the highest performance with the highest levels of protection from an insulation material, but a service life measured in years makes for a Total Cost of Ownership that boosts the bottom line
Be sure to choose the genuine article
T-FIT leads the market because only T-FIT is made using Zotefoams unique patented three-stage manufacturing process. Other imitation products may look the same, and make the same claims, but none can match the performance levels of T-FIT.
Safe from fire: T-FIT is the only closed cell foam insulation product that meets or exceeds all relevant global standards for cleanroom insulation, including the FM4910 Specification tested fire retardant standard. It can also operate at extreme temperature ranges (from -112°F through to +392°F) making it an ideal temperature and heat resistant industrial insulation solution.
Safe from fungus: A unique manufacturing process and high-grade polymer mean the highest resistance to fungal and microbial growth — surpassing the ASTM G21-96 and G21-15 standards making it the perfect insulation for aseptic areas in FMCG production including food and beverage, dairy and personal care.
Safe from invisible dangers: The completely closed-cell structure is particulate-, dust- and fiber-free. T-FIT emits almost zero VOCs — for the simple reason there are none involved in the manufacturing process.
Safe from condensation: Every T-FIT product features the same completely closed-cell inherently hydrophobic structure to resist moisture and prevent condensation — even under conditions of extreme temperature fluctuations.
Safe from soaring insurance premiums: Lower risks earn lower premiums from insurance companies such as FM Global.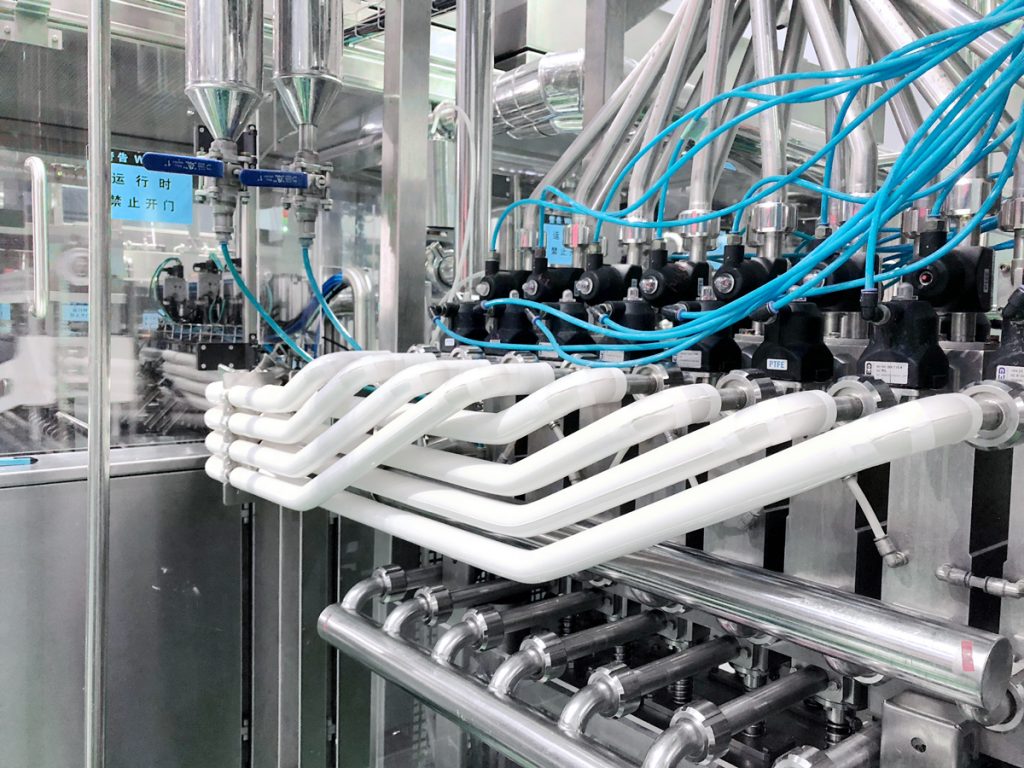 From start to finish, T-FIT® makes insulation decisions easy. Installation is simple and straightforward, even when time and space are tight. The modular design of the insulating components makes maintenance inspections a simple 'open and close' operation. And with a decade and more of active service ahead, the investment is easy to justify.
Easy to install: Moving to T-FIT is quick and easy. The closed-cell foam structure is easily thermo- or vacuum-formed into complex shapes, enabling the use of straights, elbows and tees to meet the most demanding pipe work configurations. And because T-FIT is near zero VOC and particulate-, dust- and fiber-free, installation is exceptionally workforce-friendly.
Easy to maintain: T-FIT durability delivers the ultimate resistance to chemicals and cleaning routines. The high-grade PVDF polymer, unique manufacturing process and closed cell structure removes the need for an over-jacket and creates a clean, inherently bacteria-free material that needs minimum cleaning using standard internationally recognized cleaning products and fluids. Clamshell components enable simple 'open and close' inspections for peace of mind.
Easy on the eye: With the slimline 0.25" profile T-FIT's insulating products create elegant, effective insulation solutions even in the most confined spaces — and keeps performing (and keeps its looks) for years and years.
Easy on the environment: Once installed, T-FIT is there to stay. No more regular 'stop-remove-dispose' refits with all the associated waste. With T-FIT it's a case of 'fit once and (almost) forget'.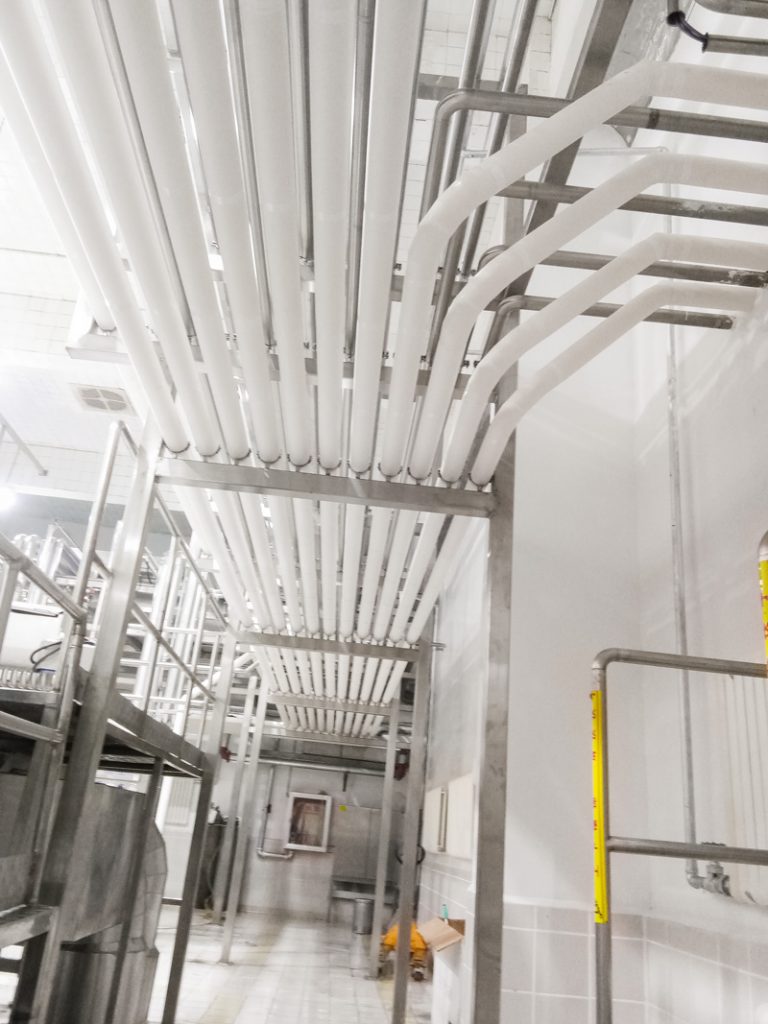 Lowest waste


Longest replacement cycle means least material waste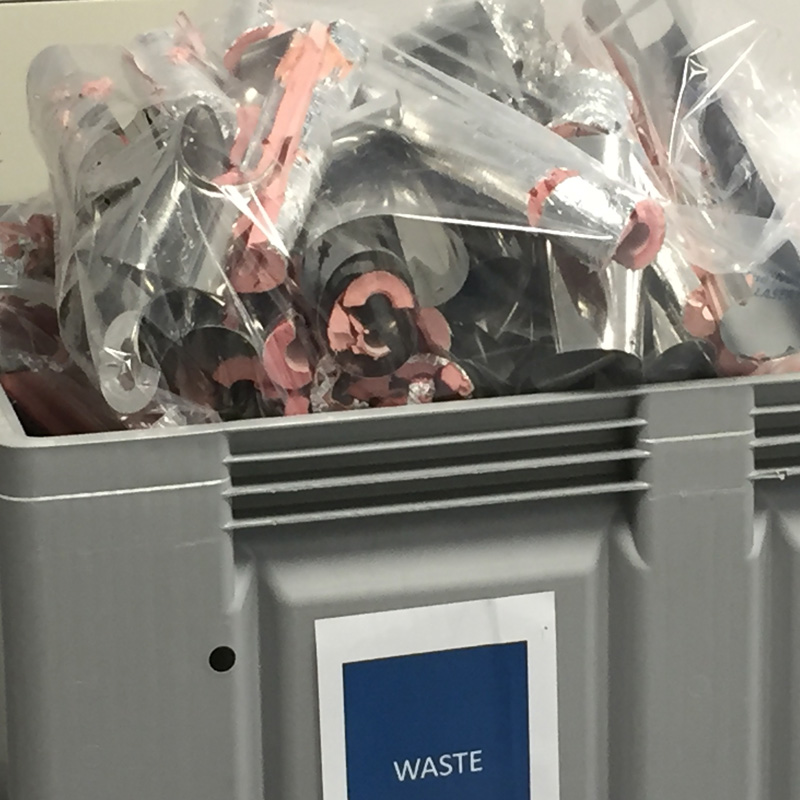 Integrated system


allows open and close inspection for peace of mind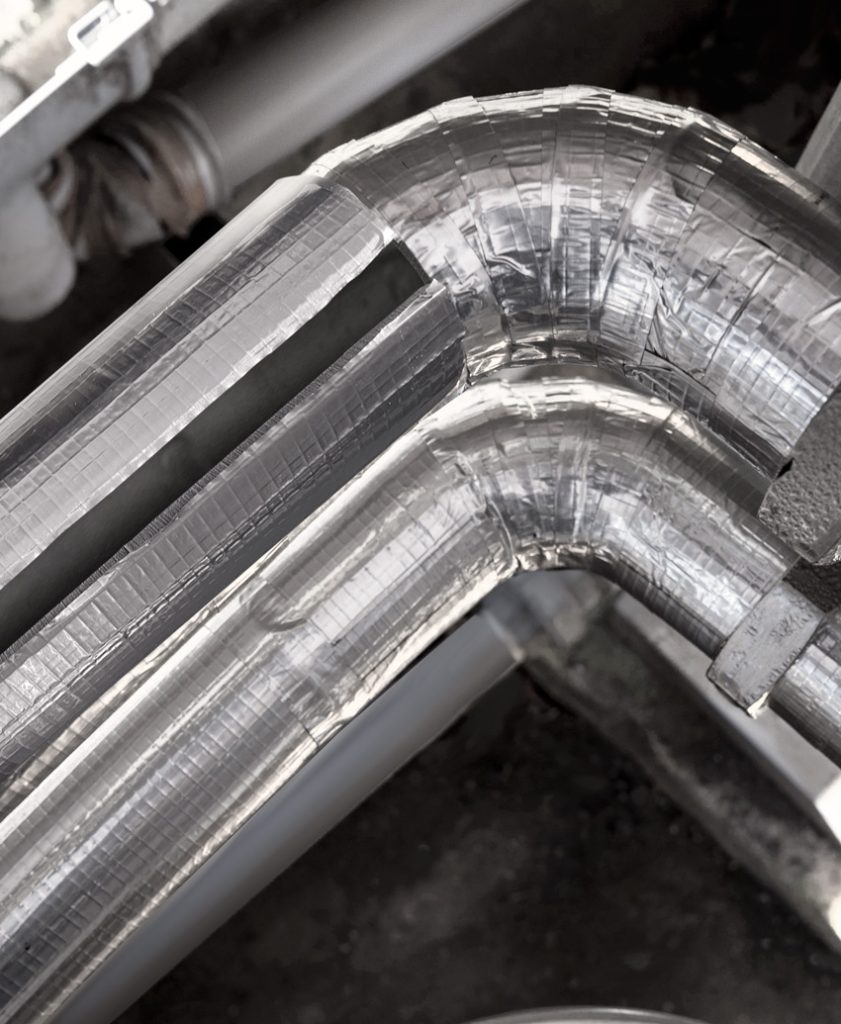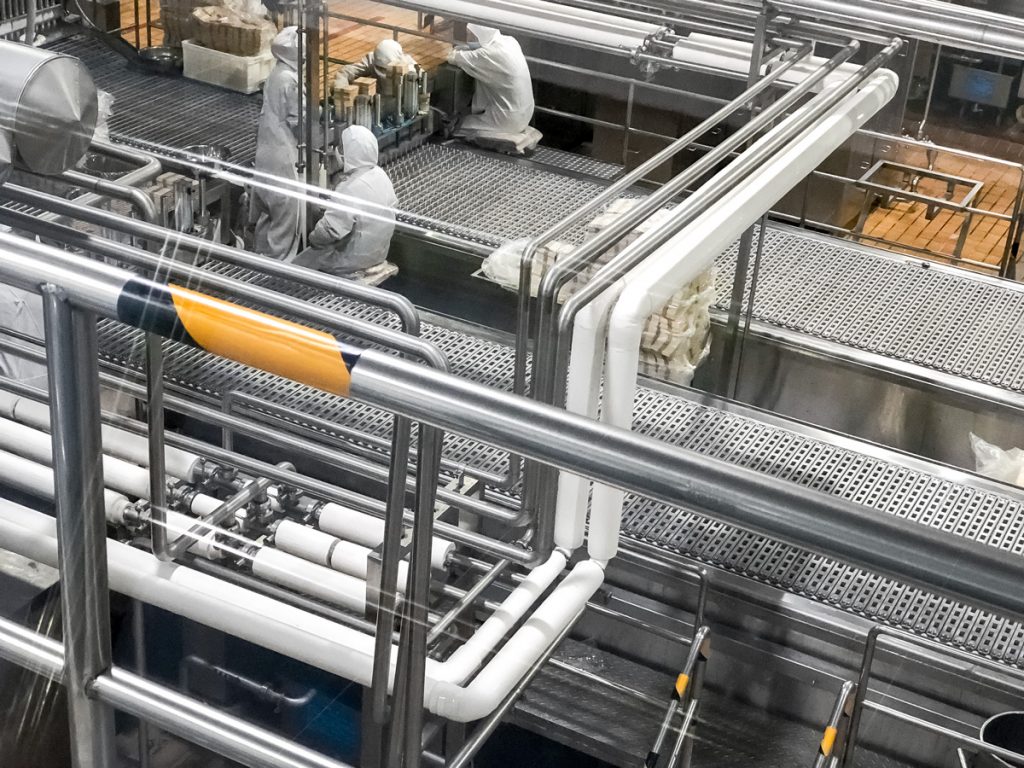 Sustainable insulation that keeps performing; Fit to perform. Fit to last.
Longevity is a key measure of sustainability. The less time your insulation solution lasts, the more energy, resources, and money it costs to maintain, repair, or replace it and the more waste it creates.
The lifespan of T-FIT® high-performance insulation is measured in years, not months. Or even longer — as at one of Europe's largest biopharma facilities where T-FIT Clean insulation installed over a decade ago continues to conserve energy, eliminate condensation and bacteria growth, and protect personnel.
Installed by ESI Technologies, Brian Fahy, Managing Director
"Don't overlook the lifespan of a product as a measure of how sustainable it is. If you're replacing or repairing it at regular intervals, or it needs excessive maintenance, it's not a sustainable solution. This is where T-FIT outperforms the competition and means we can guarantee our customers are investing in many years of consistent high performance under the most demanding conditions."
Installing T-FIT high-performance insulation helps meet corporate environmental goals by
reducing energy consumption
. T-FIT customers achieve significant reductions in heat loss of — up to 96% as seen by
Karnataka Milk Producers Federation Ltd (KMF)
in India. For more information about how T-FIT can help your organization meet its environmental goals contact
t-fitsales@zotefoams.com